Some brilliant and amazing life hacks to make your world easy
Posted on:

19 April 2017

By:

Rebeca
In our daily life are engaged in troubles on little things that result in wastage on time. A life hack is the little petty way that will help you to lead an easy and trouble free life. These simple and easy steps will help you to keep things preserved for a long time and teach you to do certain things on your own, something that is going to simplify the daily stuff you do.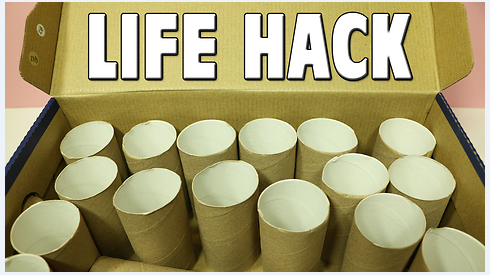 What is DIY?
The full form of DIY is Do It Yourself. It refers to the activities of repairing, fixing, building or decorating things at home without the help of professionals rather doing it by oneself.
What is life hacks?
Life hacks are certain techniques or strategy adopted to perform one's daily activities in a more efficient way and at the same time manage one's time.
Top life hacks that are going to improve your health
Following are some wonderful life hacks that are going to make you healthy:
• Go to the sauna for 3 consecutive days if you are trying to quit smoke.
• Shrink a pimple with a dab of Listerine.
• The gel of Advil Liquid gel can also reduce pimples fast.
• To get rid of sore throats eat marshmallows.
• Exercise makes you smarter.
• Eat salmon to grow your hair faster.
• Get rid of hiccups by having a drink of apple cider vinegar.
Top everyday life hacks
• To let the shell of an egg come out easily add a teaspoon of baking soda.
• To unlock clogged drains pour half cup baking powder and vinegar in it.
• Use a rubber band to prevent a door from latching.
• Use a sunglass as a holder to watch videos on the phone.
• Use old papers in the bottom of your dustbin to absorb liquid wastes.
• Take pictures of visiting cards and important things in case you lose them.
Though some of them might seem insane, these life hacks will make your life much simpler.